An ammo box could be set up for a hasp and padlock, but some of them would be way big for what you need. Maybe a .30 cal. box, or one of the smaller .223/5.56mm boxes would work, without being too "glawmy." <==(Maine word.)
I've started using the plastic boxes from Custom1 for the 6V/12Ah batteries on my MMS cams. Besides loops molded into the box and cover where it can be padlocked, the boxes have four ¼" holes around the corners of one side. You might be able to drill those out enough to fit a 5/16" cable lock through, or maybe lag it to a solid object.
I used short ¼-20 eyebolts in the two upper holes. I had a bunch of ¼-20 "Tri-Groove" security nuts (and the special socket for them) kicking around, so I fastened the eyebolts with those. With a cable lock snugged tight through the eyes, the bolts can't be turned to remove them. With enough length, you could put the cable through the eyes, and maybe once around the other side of the box. The nuts can't be undone without the Secret Socket

In the first pic, the cam is about 8' above ground, in a Custom1 case welded to a PM-AM Articulating Mount. (Those mounts are out of production, unfortunately.) The Custom1 battery cables are 6' long, so I used a 36" cable tie to strap the box to the post and get it closer to the camera. (In this case, the post is a piece of railroad rail that was used for a steam-era warning device. Betcha don't have one of those in
your
woods.
) The Python cable is looped through the "Murphy Mount," and helps support the weight of the battery and box. The "nub" on the end of the box cover is the hinge, the padlock goes on the other end.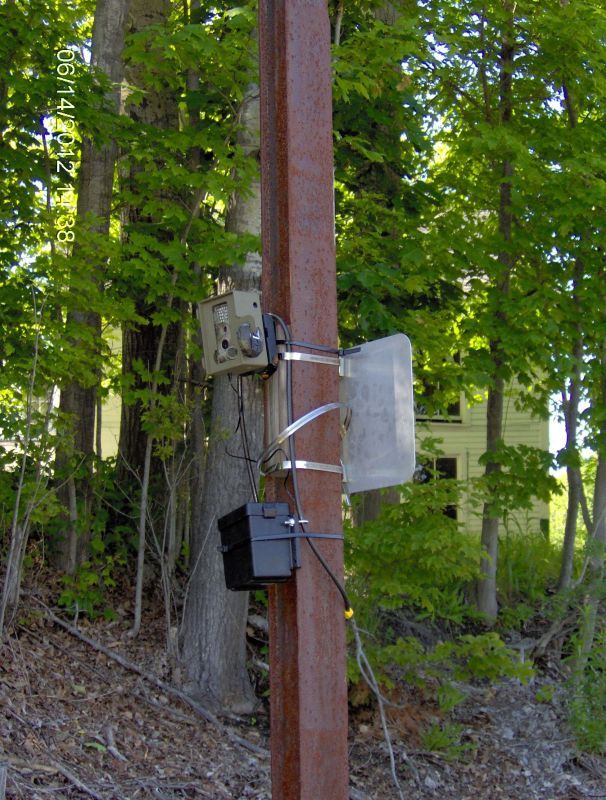 This pic is a top view of the battery box for my UM562. The cam is mounted low enough to not need the full 6' length of the cable, so the box sits on the ground behind the tree where the cam is, cable locked to the tree.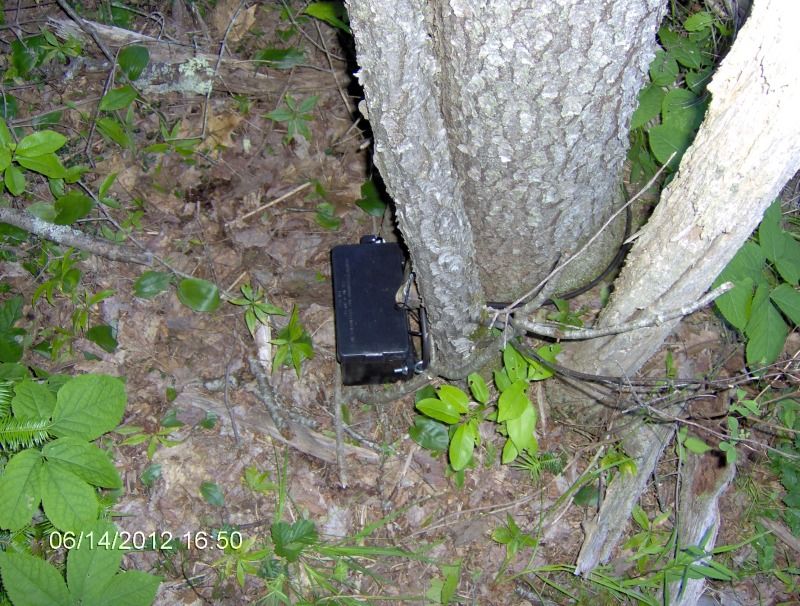 Maybe some red Loctite (271) would work as well as (and way cheaper than) the Tri-Groove nuts for most setups.