- Mon Sep 06, 2010 9:14 pm
#128097
This will work with any thick cut of meat.
Take the qtr and inject it with soy sauce, if it's a thinner cut you can just soak it for a few days. After I inject it with the soy sauce I add some italian salad dressing and let it soak turning every once and a while, two days is usually good. I then wrap it in bacon and tie it to keep it together and to hold the bacon on.
next to the smoker, I use a liquid smoker, helps to keep the meat moist. In the smoker I use hickory, mesquite and cherry chips. Smoke the chips for a few hours or overnight and add as needed to the smoke box or pan, I also add a few pieces af charcoal to help with the flavor. In the water pan I use apple juice, beer, rum and wine, white or red whatever you want, I also add ground pepper and powdered mustard. About a cup of each liquid, full can of beer and fill the pan up with about 3 cups of water, add more of this mix as needed.
I smoked this qtr for 10 hours.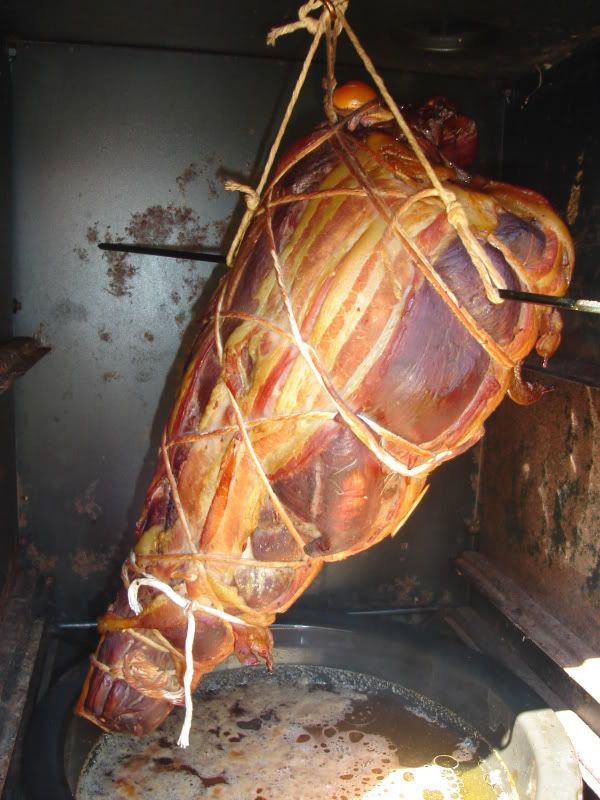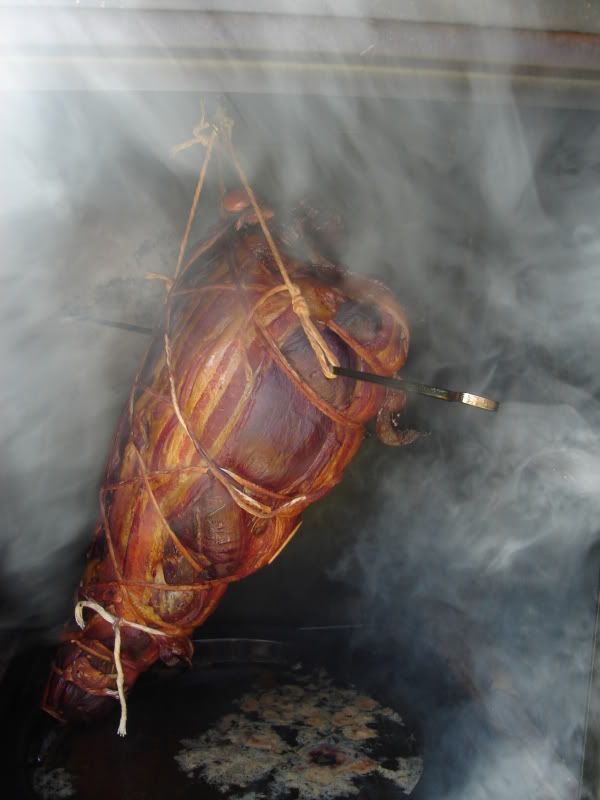 Heaven seems a little closer when you're sitting in a treestand.
-JOHN-
Beta tester for Snapshot Sniper, Murphy Metal Art, HCO Outdoors and other various homebrew providers