- Wed Jun 20, 2012 11:51 pm
#211435
Got my VH200B in the mail today setup was a breeze, in a dark room i could see the IR light up 5-6 feet away which is much better then my Bushnell.
Set both of them up watching a trophy rock, Bushnell is about 3 feet off the ground slightly facing down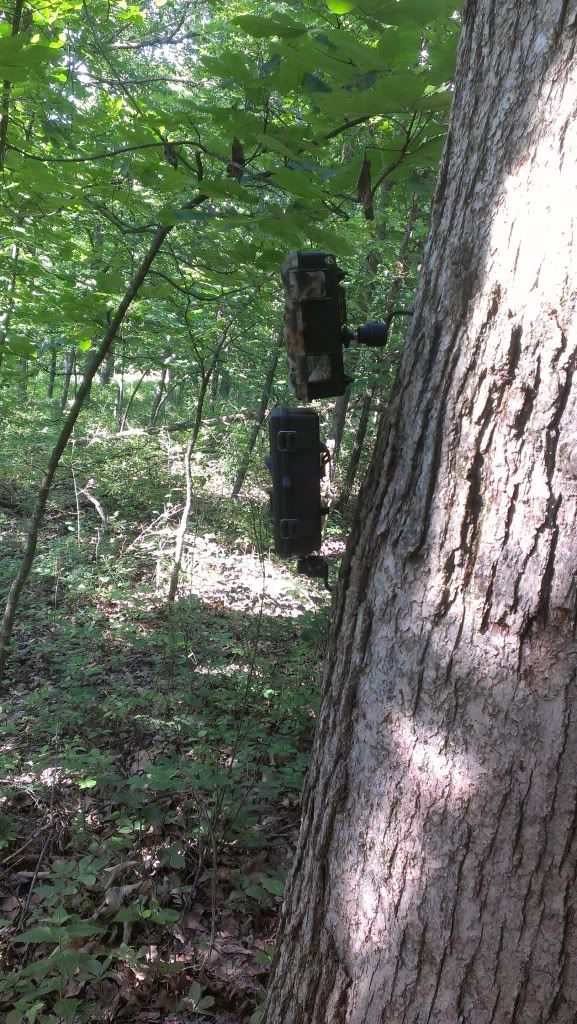 Settings are video 10 sec.
30 sec. recovery time
sensing set to normal
Gonna let them soak for a week............
Last edited by
ovation1
on Thu Jun 28, 2012 12:38 am, edited 1 time in total.
1 Bushnell Trophy Cam 09
1 Browning spec ops fhd
1 Uway VH200b
1 Uway XtendIRB2
1 Reconyx HC600
1 stealth cam g42ng