- Wed Feb 17, 2016 11:36 pm
#341682
I started a cabin fever project several years ago trying to start Dunstan chestnut trees from nuts indoors under lights. I've learn a lot over the last few years about growing trees. I'd just thought I'd list some of my project for this winter.
I started with more Dunstan chestnuts. Here is a picture of those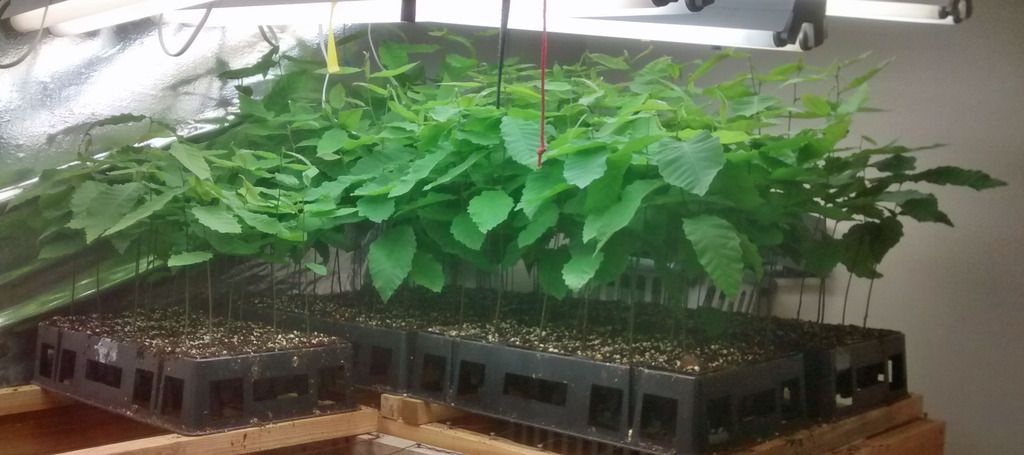 I'm also have a few Allegheny Chinquapin and Dwarf Chinquapin Oaks going.
I seem to be having some difficulty germinating them, but I also trying some hazelnut. Here is a picture of my first one to germinate and show top growth:
I have pear seed cold stratifying in the fridge but that won't be ready until March.
Another project I've been working on is a kiln to make biochar for the trees:
My first batch of biochar:
Winter can be fun and contribute to your habitat even when the weather limits outdoor activity.
Thanks,
Jack