Well, I figured I'd pull the cams today cause it has been very windy for 3 full days. Trees and branches are down all over the place in the woods. I was worried the cards may be full from all the swaying. Fortunately it did not cause any false triggers.
The bad news is that there were only 4 different events of deer going past the cameras. The worse news is that I somehow did not synchronize the time on both of them. Not sure how I did that as I swear I was careful. Anyway, there is a difference of roughly about 46 minutes and some odd seconds between the clocks. Obviously that is more higher math than I wanted to play with so I will just list the results.
Both cameras were set a 1 pic with zero delay between pics on high sensitivity. The Ltl Acorn's side PIRs sensors were turned on.
HC600 - 72 pics 1 empty frame
Acorn - 24 pics 1 empty frame and 2 pics with a porcupine tail I think. (it was lower on the tree)
HC600- time between pics - 1 to 2 seconds (mostly 2 seconds between pics at night)
Acorn - time between pics - 6 to 8 seconds
The Ltl Acorn did not miss any of these deer. I had no pictures of them at the edge of the frame when they came in. They were fairly well in the pic on arrival. I did get a few on the edge when they departed probably due to the trigger delay between pics.
The HC600 certainly triggers a lot faster resulting a lot more pictures, though they seemed pretty repetitive. It just plain senses better.
I'm quite satisfied with the Ltl Acorn. It has proven that it will trigger when an animal is in it's range. It does not miss anything. However setting it at 1 pic per trigger with zero delay is not realistically achievable. Maybe setting it on burst mode would make up for that. I will have to test that out eventually.
I like this camera. It's exceptional pics are great. I think it is better than my SG550's in all regards except video. It runs like a champ in extremely cold temperatures. While it may never match the HC600's astronomical picture count, it certainly will capture it's subject. Like someone else noted, it appears it transitions later to IR than the HC600. That is a plus, I like color pics much better than black and white.
The only detractors I have seen thus far is the inability to use a python lock to secure it. If your worried about theft, you will have to buy or build a security box for it. The other thing is the battery indicator. There does not seem to be a way to determine what the batterles strength levels are. If you run off of 8 batteries, you have to remove the front cover from the rear of the camera to access the battery indicator bars. The problem is that you are only seeing the level for 4 batteries since the other 4 are still housed in the back of the camera.
One last thing of note.
I tested the camera in the closet this morning for any noise. It seems that this camera makes 2 noises at each trigger when the IR LED's are activated. It sounds like a soft mechanical swoosh, swoosh sound. It would appear that the IR filter engages and disengages on
each
trigger. I thought it would only do so once when switching and just stay that way until daylight. That does not seem to be the case.
It is not loud, but I dont like noise on cameras. This is my only real disappointment with the Ltl Acorn.
I hope the manufacturer is aware of this and hopefully working on a fix.
Here are some sample pics.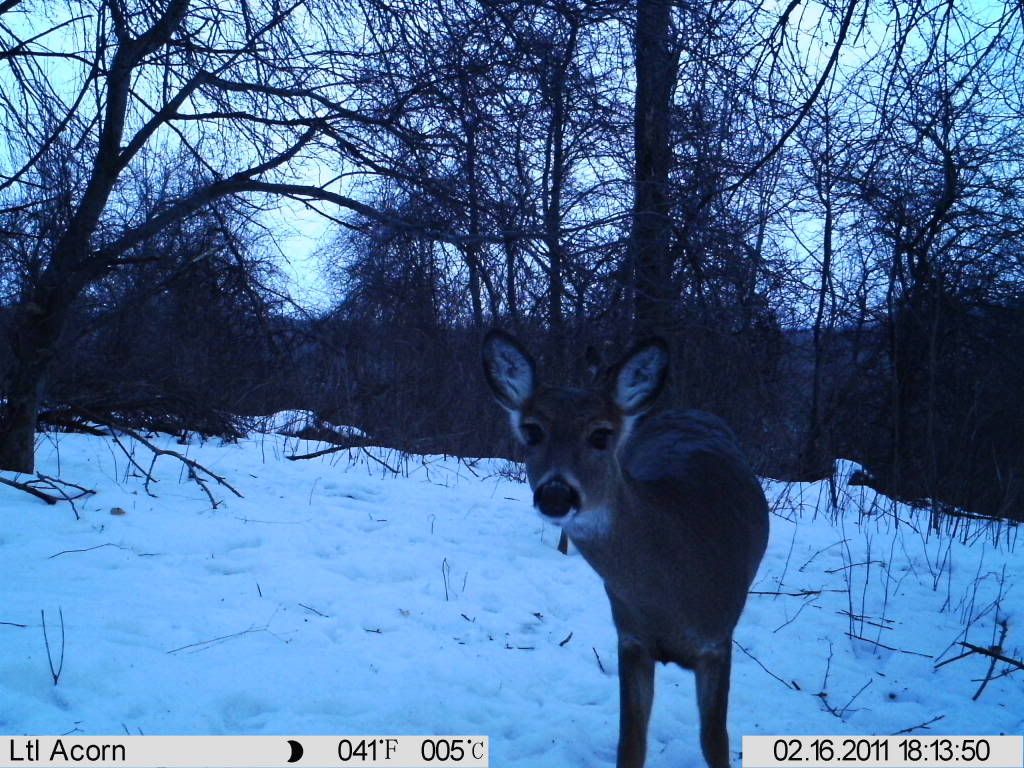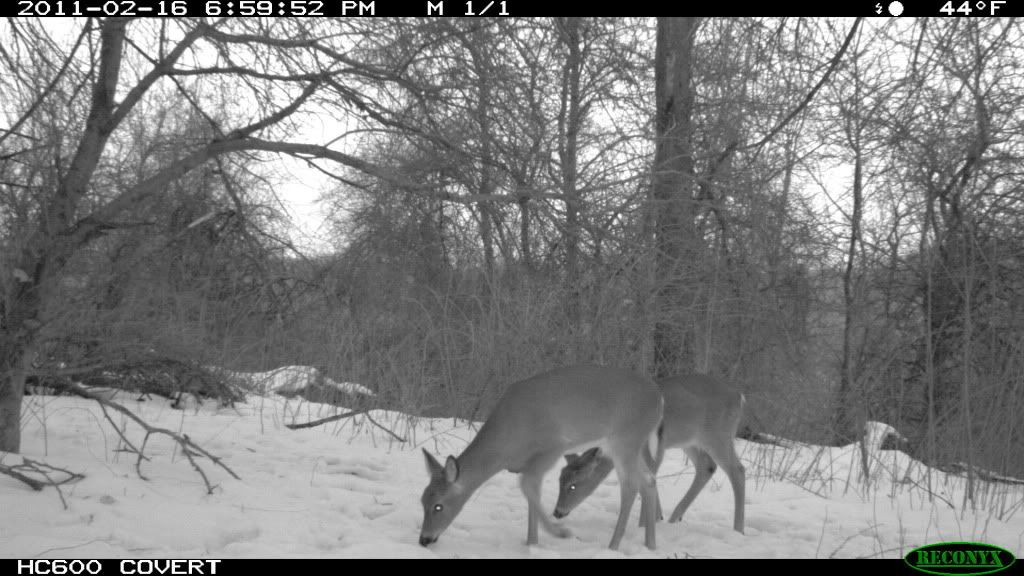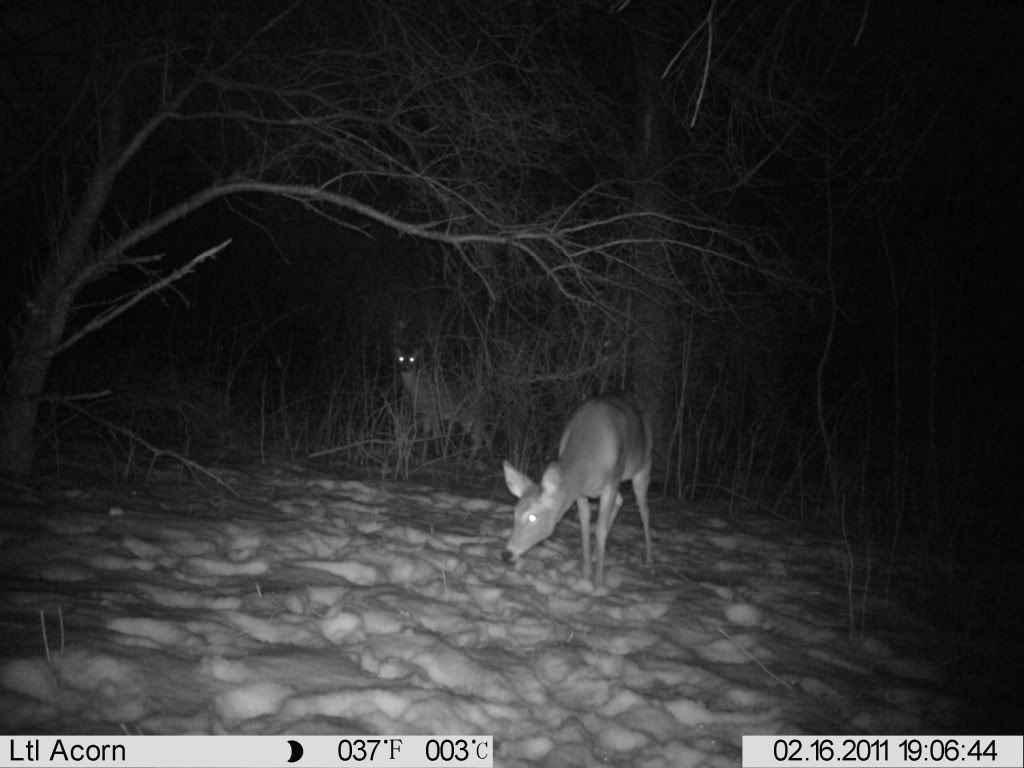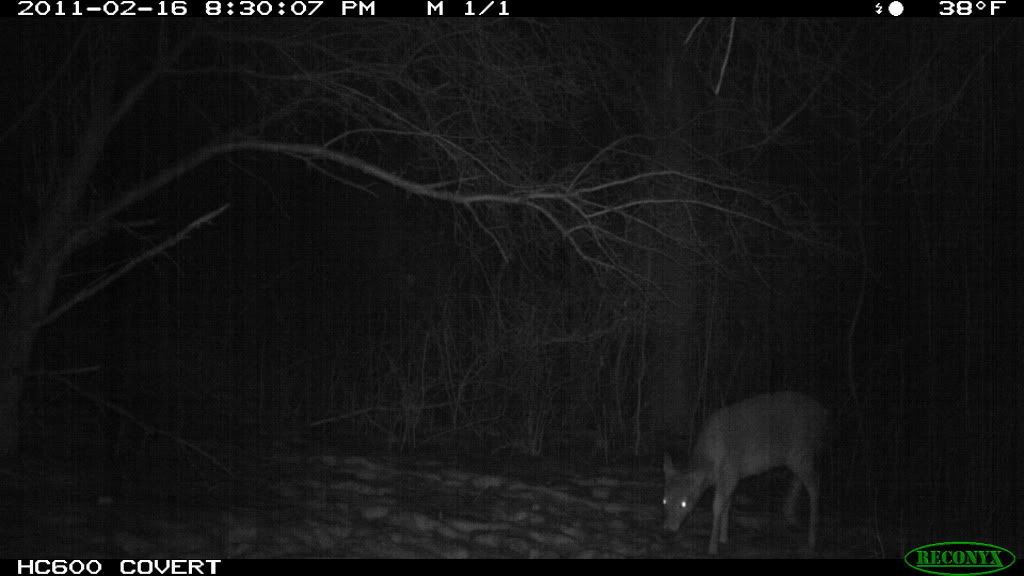 Sorry I screwed up the time and date stamps. I plan on doing a burst mode test, but the trail activity is so dismal, it may take awhile to get enough pics to compare.
_________________
Always believe you will see a tremendous buck when you go hunting..sooner or later, you'll kill one...
3 Reconyx Hyperfire HC600
(1 on Texas road patrol)
1 Browning Recon Force
1 Browning Special Ops
1 Moultrie M-990I
1 Moultrie Panoramic 150 (on order)
1 Ltl Acorn 5210A
1 Primos Supercharged Blackout

Disappointment
1 Sony S600 Homebrew