Our goal for this year was to bring Scouting Assistant Pro Edition out as a retail package for Archery and hunting stores, for both brick and mortar as well as online stores. This will make it more straight forward for resellers to have SA on their store fronts.
We have recieved our retail packages from the manufacturer. Included with your order(s) will be a countertop display box as shown in the photos below. There will graphics on the header card above the product packages.
Please contact me, if you need information on being a reseller for this product in your store or online storefront.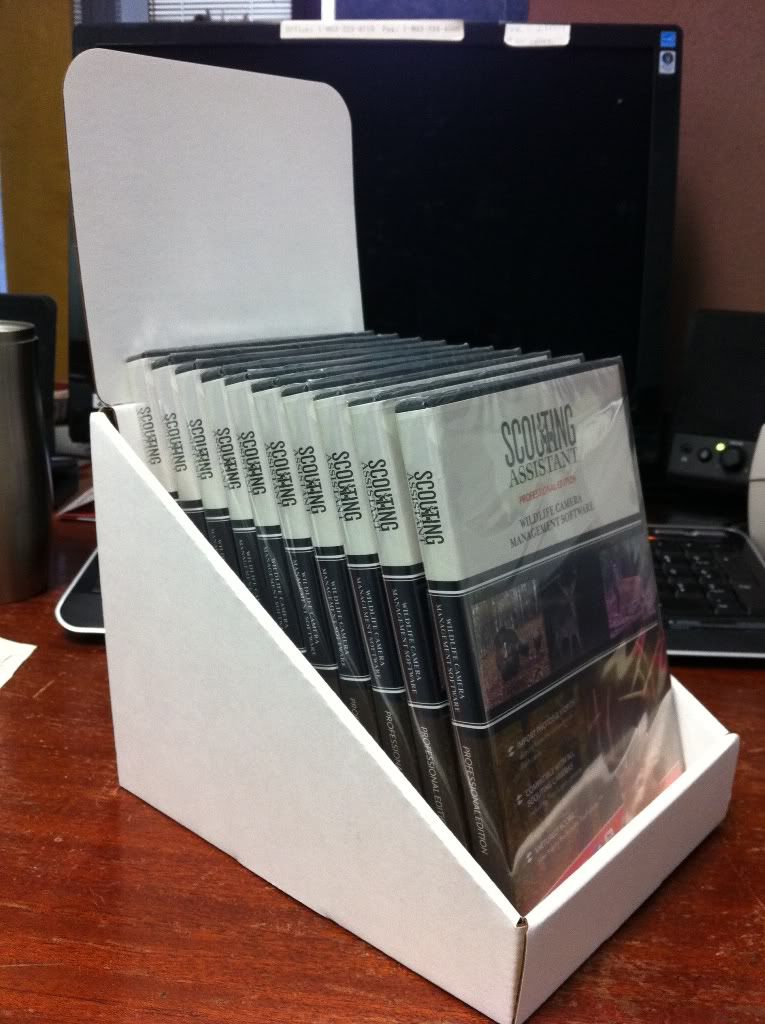 Thanks to all who have purchased and tested the software over this past year as well. I appreciate all your feedback and ideas for improvements in the product. I am accumulating more features for releases next year and will continue to enhance the product.
_________________
Thanks,
Anthony
Trail Camera Review
:
http://www.chasingame.com
Our store front
:
http://shop.chasingame.com
Scouting Assistant Software:
http://www.scoutingassistant.com
Disclaimer: For those who do not understand any of my posts, I have good intentions so plz do not take it the wrong way. If in doubt, just pm me. Seems I am considered "unpolished" when it comes to "talking nice & politely"