Went up to my favorite wolf/moose area to see if I could find matched set #3 off this one bull I'm very familiar with. No luck on the bull this year as far as horns but I believe he's still in the area as I found some recently tore up rub trees in the area he hangs in and also the area I first got him on cam after I put a salt block there about 4 years ago. They are still digging a deep hole after the salt....lol. Anyways the weather has warmed and the snow has melted a lot so there was lots of old moose sign (some fresh but very little) and the fresh tracks there now are mostly wolf and yote. Once the snow melts and packs they can run on top so they head higher looking for moose/elk/deer that try to hang in the deeper stuff to keep the predators off them. I believe the recent warm up brought the wolf in so the moose have to head higher up to find deeper snow so I'll have to return when we get more snow to see if the moose come back down? Still a little early for horn so some of them should still be packing. I found this recent whitetail shed that was chewed to hell already and I seen where the wolves had also played tug-of-war with it for awhile.
I continued my search and found lots of wolf track and then I stumbled onto THE BIGGEST wolf track I've ever ran acrossed and I've seen 100's of wolf track. These are melted out a little bit and so were the others he was traveling with but the STRIDE on this beast was HUGE, especially compared to his buddies. Obvious he's the BIG DOG of the bunch!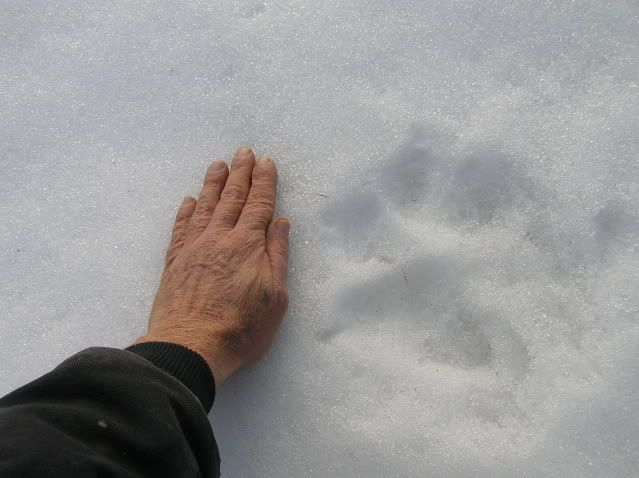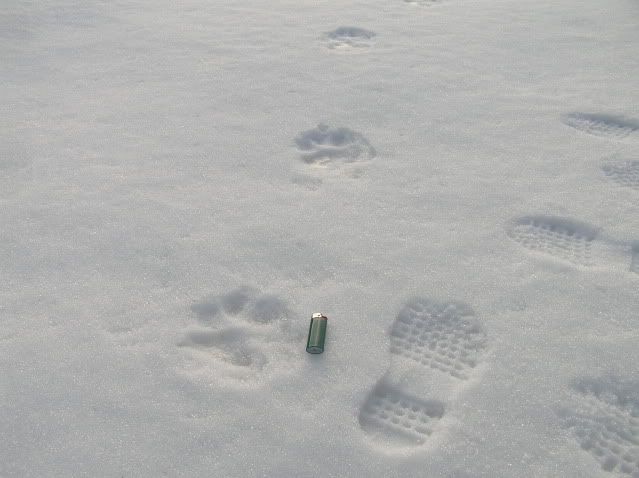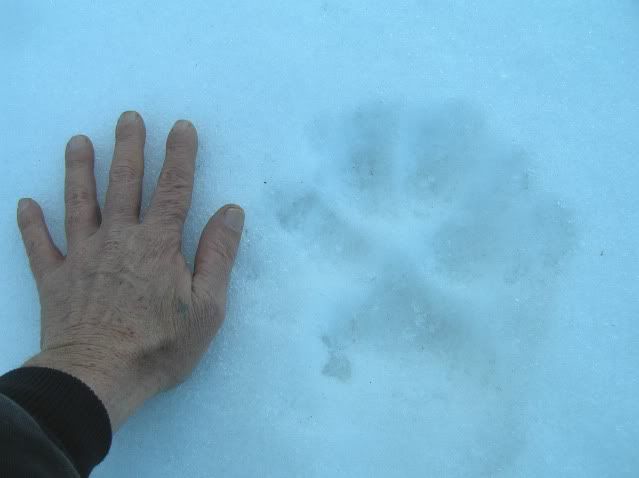 I continued on and also found a predator call laying right in the middle of the road in the snow so I scooped that up also...lol. Then on the way home I have to go thru that fricken town to get home to the shack and I caught this beautiful sunset just as I entered town.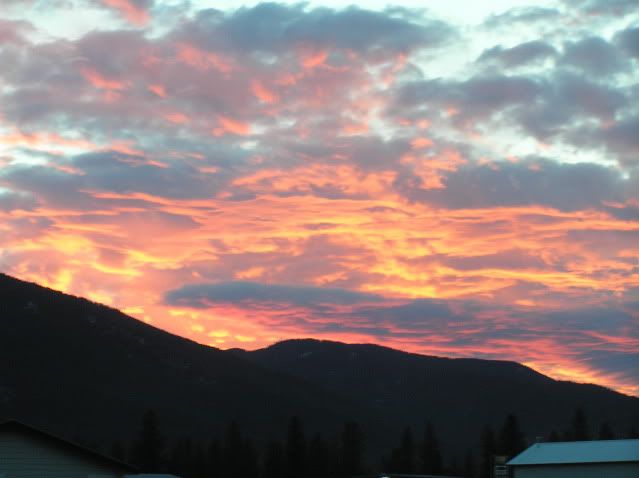 Hadn't been up to my wolf/moose area in a year so it was good to get back up in there. I see why it's my favorite wolf area as they are still in there thick and there's a MONSTER in there now (my guess 110-130lb maybe?). Not sure whether I should move a couple cams back up there or buy a wolf tag....???? To top it off, I also saw a wolf and a snowshoe rabbit today.
This was the 3rd wolf I've ever seen and it's taken me 38yrs to see 3 and I'm out in the brush a lot. Another good day out in the brush.....