Here's the deal, looking to sell this to someone who hasn't built a homebrew before but wants to give it a try. everything that you need is included, just need batteries and a 5/16 or smaller python lock. If no one that hasn't built one before doesn't want it by Wed then it's up for grabs to anyone. No soldering is needed to assemble, just cut and strip the wires and screw them into the screw terminal connectors.
$165 TYD
Kit includes:
P41 hacked with a 5 wire servo
simple sniper 2 w/ battery
HPWA with standoffs
2-512 memory stick pro's
1020 pelican case, drilled
security tube
replacement rope seal
4-aa external battery holder
flash gasket
syringe to apply the goop
Glass for lens and shutter holes
desiccant packs
enough goop to complete the build
Double sided tape dot for purge valve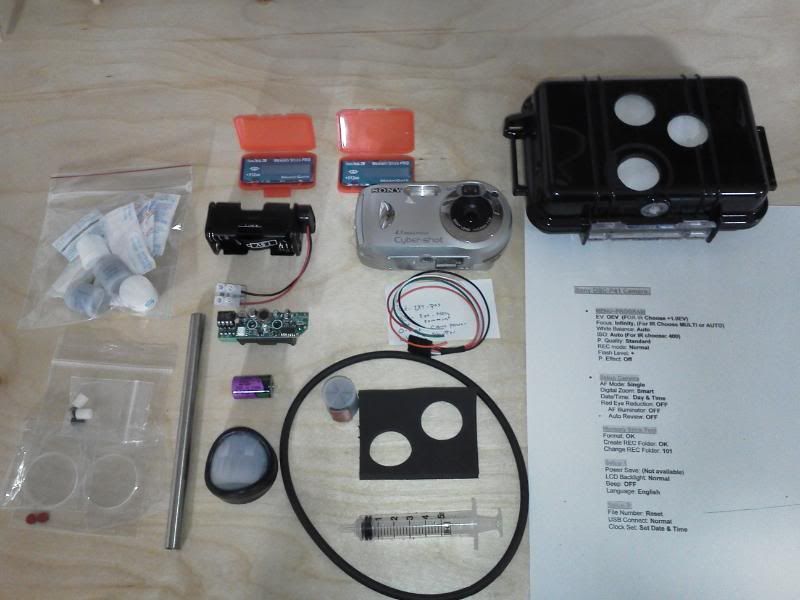 _________________
trailcamkits.com
Heaven seems a little closer when your sitting in a treestand.
-JOHN