- Tue Dec 23, 2008 1:39 pm
#81203
Hi Guys,
Sometimes I go about things the wrong way and I have a learn by doing experience.
I rigged up a I590 awhile back with a 12v SLA and a solar panel. The solar panel has over charge protection and reverse charge protection built in. So I figured hook it up and let it run. What I didn't realize was that the solar panel puts out about 18V. Well it kept the battery charged at 12.5v but the extra voltage was going direct to the camera.
I fried my I590.
I did a little research and came up with this 12v regulator. It is about $4 at your local electronics store.
Here are a few pics with descriptions of what I did.
Took the solar panel outside and checked the out put voltage. As you can see it is over 18v.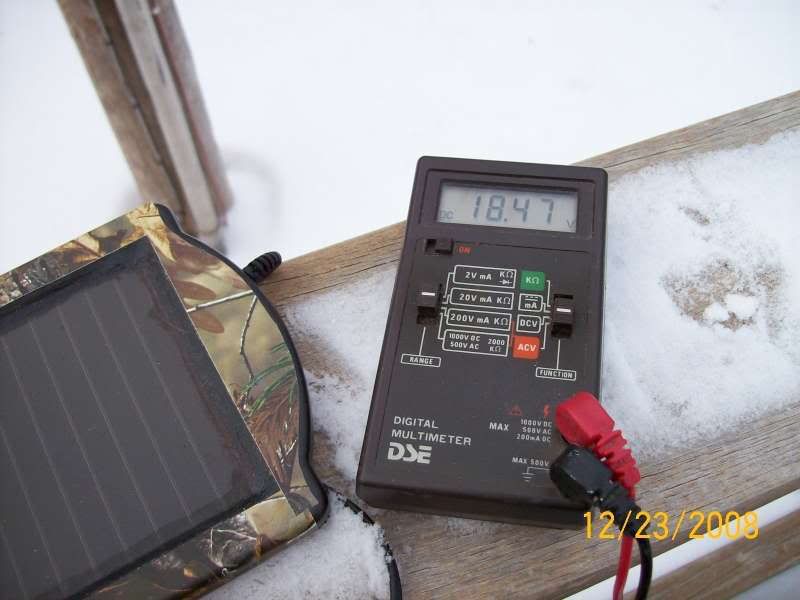 Went to the electronics store and picked up this voltage regulator. It will handle up to 35v in-put
and out-put 12v at 1A. My solar panel is rated at 125mAmp out-put when charging.
So is basically a trickle charger.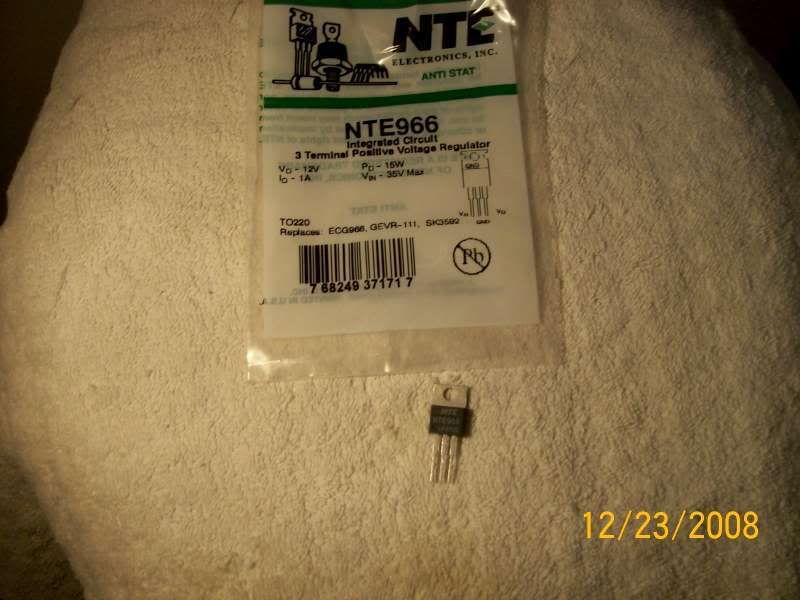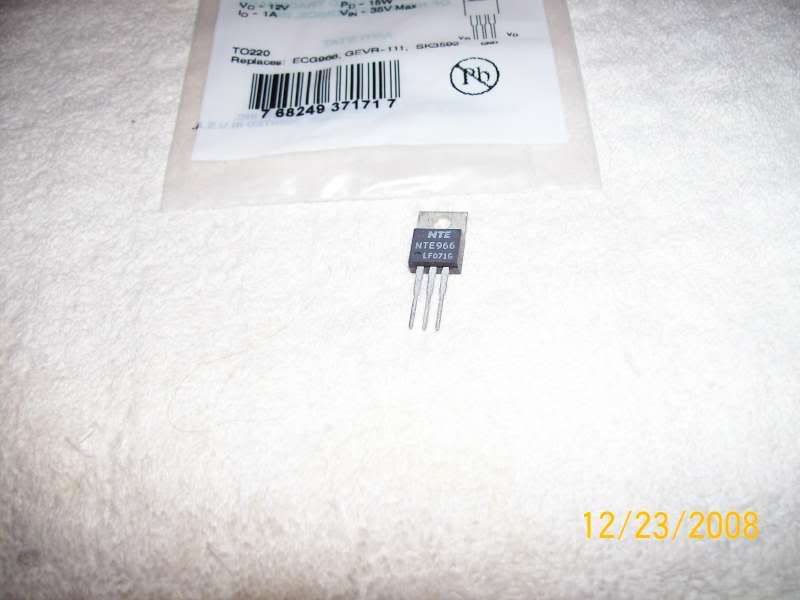 Cut the wires on the solar panel and soldered them on.
After soldering the regulator on, took it outside and put the meter back on. As you can see it
is a steady 11.89v out from the solar panel. Should be plenty to keep the battery charged and not
destroy the camera.(edited in)> After I put the solar panel in direct sunlight it was reading a steady 11.95v.
Here I have covered everything in liquid tape and added a wire tie to keep the wires
from bending at the regulator.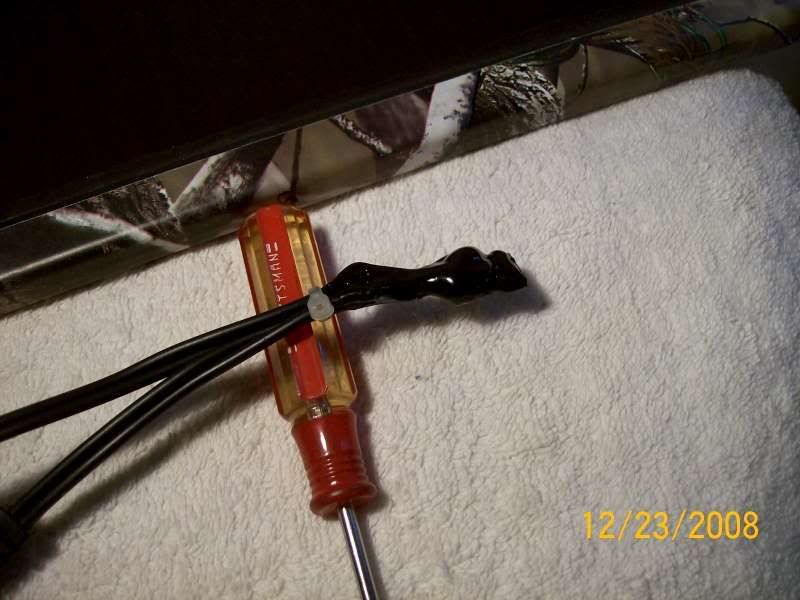 Hope this helps and keeps someone from cooking a cam!
Dave,
NRA Life Member
Outdoor-Talk
BlackHillsDave Trail Cam Photos
My Best Buddy,