By
Anthony
- Sat Dec 05, 2009 9:44 am
- Sat Dec 05, 2009 9:44 am
#107929
We have received a flood of questions about a camera which appeared on the ArcheryTalk and other forums.
The fellow had stated that it was an all new camera from another manufacturer and had a separate patent. From the pictures posted it was obvious that it was a relabeled Covert II camera in a BMC box.
When questioned about the manufacture on that thread to find out why the similarities, all those posts were deleted. Does this mean that ArcheryTalk is somehow being pulled into this deception? We do not know but it appears that way. This is the same person that attempted to market the SpyPoint cameras (clone?) under that same name and shortly after that everything disappeared off the same forum.
We do know that they are not being shipped direct from keep Time so the source must be from a knock off wholesale company.
Because of the ArcheryTalk members seeing the threads appear then disappear automatically raised suspicion. Until things smooth out and go back aboveboard we would suggest that potential buyers beware and approach any deals with a serious amount of caution.
The DLC Covert Camera and Kit:
The Monarch camera and Kit: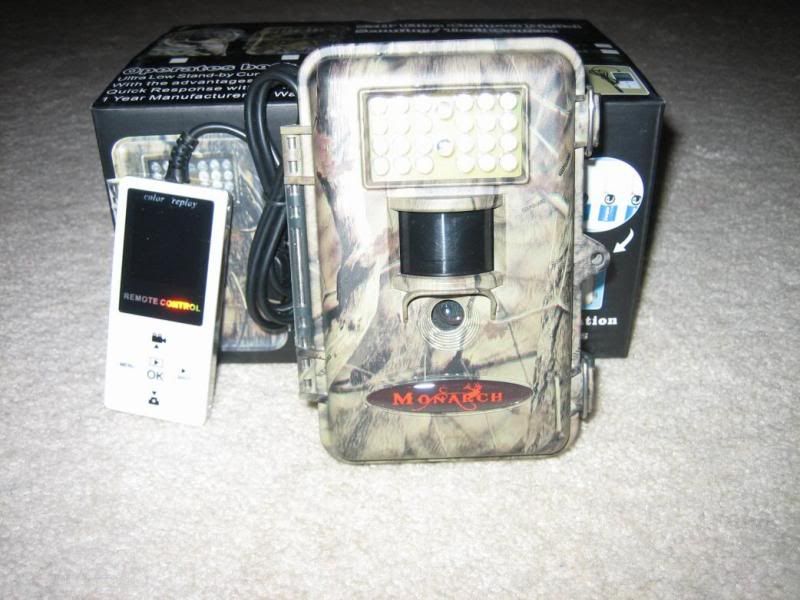 http://www.monarchcams.com