By
Anthony
- Mon Jun 09, 2008 7:37 pm
- Mon Jun 09, 2008 7:37 pm
#57545
Buckeyecam has generously donated a brand new Apollo camera to be auctioned off with the proceeds going to the Bob Turner Back surgery fund. The auction is on eBay and will run 7 days. Please keep in mind this is a new camera shipped directly from ATSI, Buckeycam headquarters with a full warranty.

Here is a link to the auction:
http://cgi.ebay.com/ws/eBayISAPI.dll?ViewItem&item=290237651233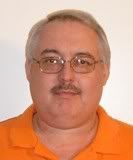 Here is the thread about Bob Turner back surgery fund and links to donate if you would prefer to do that.
http://www.chasingame.com/forum/viewtopic.php?f=3&t=8586
Thanks to all who have donated thus far and happy bidding !!!!!
PS: If you belong to other forums and sites, please post links to this auction thread. also email this thread to your friends and buddies who may be thinking of ordering a new camera anyway.