By
slay
- Wed Apr 03, 2013 11:41 am
- Wed Apr 03, 2013 11:41 am
#257979
Recon Force IR camera
(this is NOT a black flash camera)
Sensor range - great. reliable to about 50+ feet
Flash range - Advertised at 65 Feet and it appears to achieve that
Flash duration - very short. Approx 1 second long on a 6 shot rapid fire. Standard mode will have a second long flash on each picture in a burst sequence
Flash visibility - Yet to be confirmed
Trigger - exceptional, This camera will strip off up to 6 pictures in 2 seconds when set on rapid fire
*added* This camera will occasionally not trigger on very slow moving (grazing) deer until they are within about 15 yards of the camera.
Image quality - Excellent clarity and true to life color. Very sharp daytime images from this camera
Video- I'm not a fan. All videos are zoomed resulting in approx 10% loss in the Field of View (FOV) with bad pixelation
(a firmware fix has been released which corrected this problem)
The Trigger speed is trend setting. This camera takes pictures faster than any other camera I have ever used (Reconyx included). I have found that it rarely has false triggers. On the ones I thought I had gotten, I determined that it occurred because of the PIR sensor's zone being a tad wider than the lens viewing area. I do not think it is by much at all, but if it is a concern to others, you may put some electrical tape on the sides of the sensor to adjust for it.
The daytime images are spectacular. It captures fast movement with little blurring at all. The night images are pretty good and the flash is bright. The videos from this camera is it's only downfall. It is simply too zoomed to be enjoyed. I do not see this as an answer to anyone seeking a quality video.
The camera makes a click every time the array fires on and off due to the filter arm moving over the lens. Browning says that this will stop after a few minutes when the LCD readout powers down (a few minutes). Then it should only make a clicking noise twice each day.
(a firmware fix has been released which corrected this problem)
Lastly, I believe this camera takes pictures that are slightly zoomed. This is just a gut feeling I have. But I think you will need to mount the camera a little lower to capture smaller critters closer to the camera or you may only see the top of their back in the images.
I am thoroughly impressed with this camera. Browning has certainly hit the ground running for a newly emerging trail camera manufacturer. It has shutter speeds that auto adjusts up to 1/30 second to prevent extreme whiteout of closer subjects at night.
Daytime Image: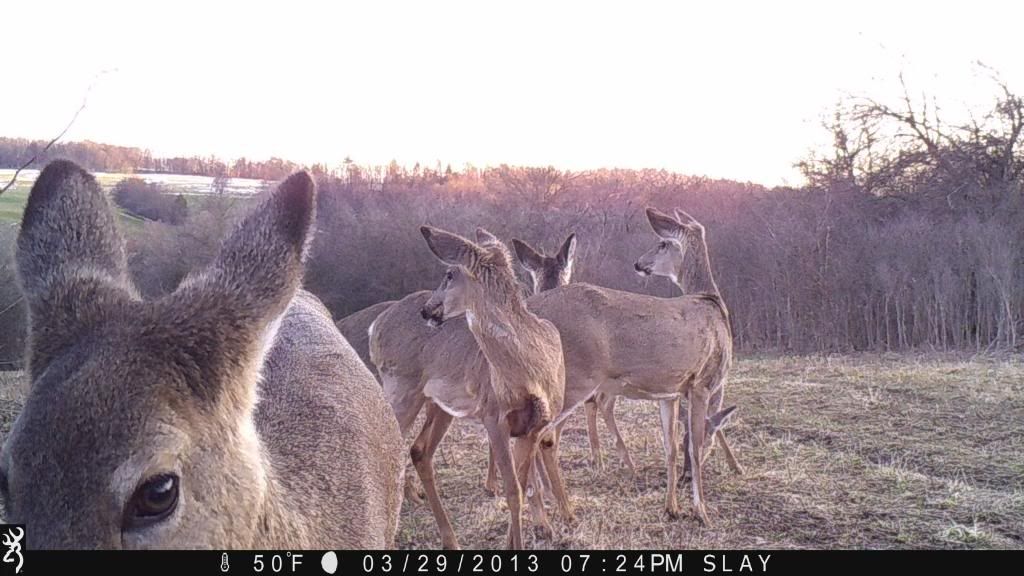 Movement capture: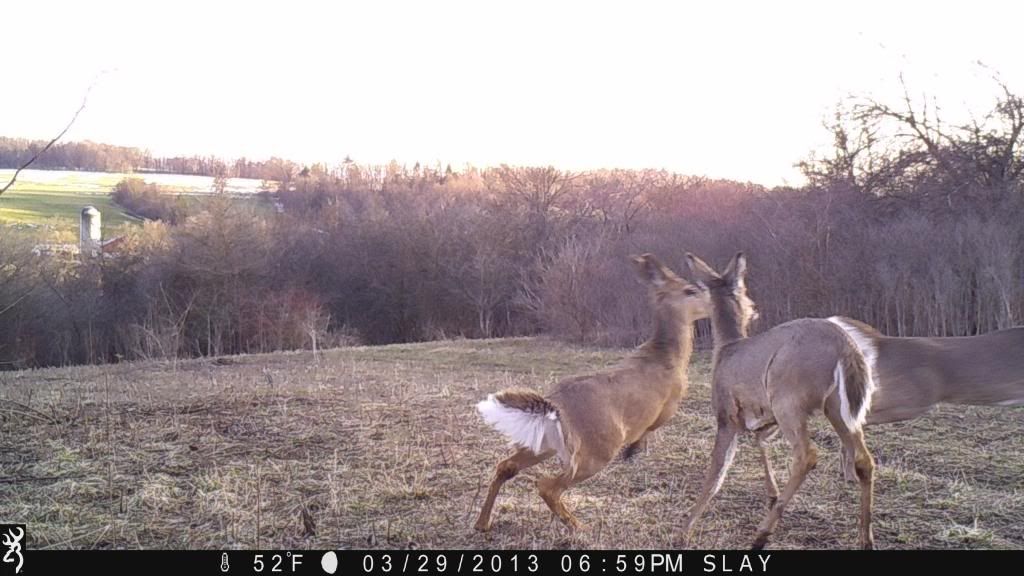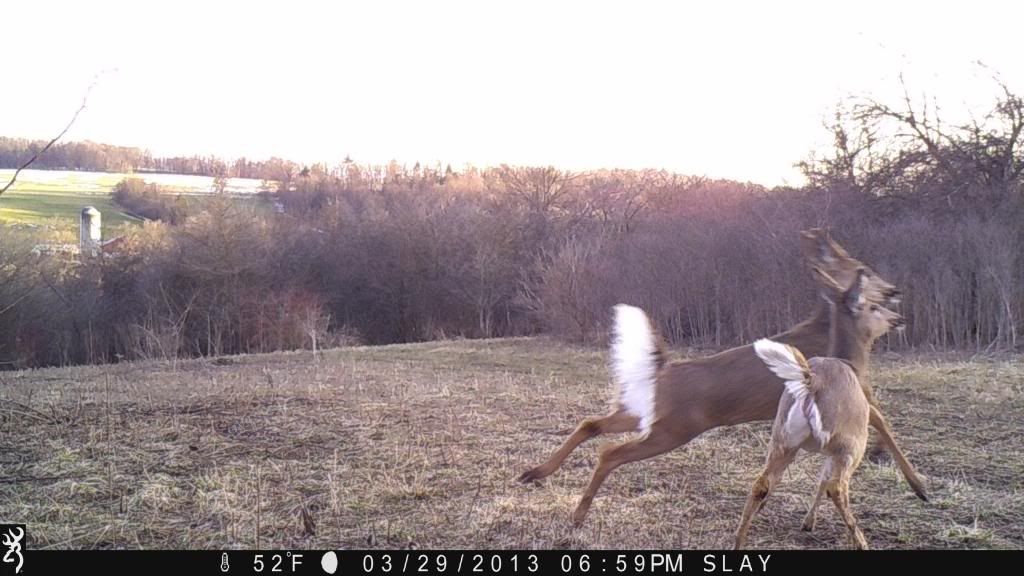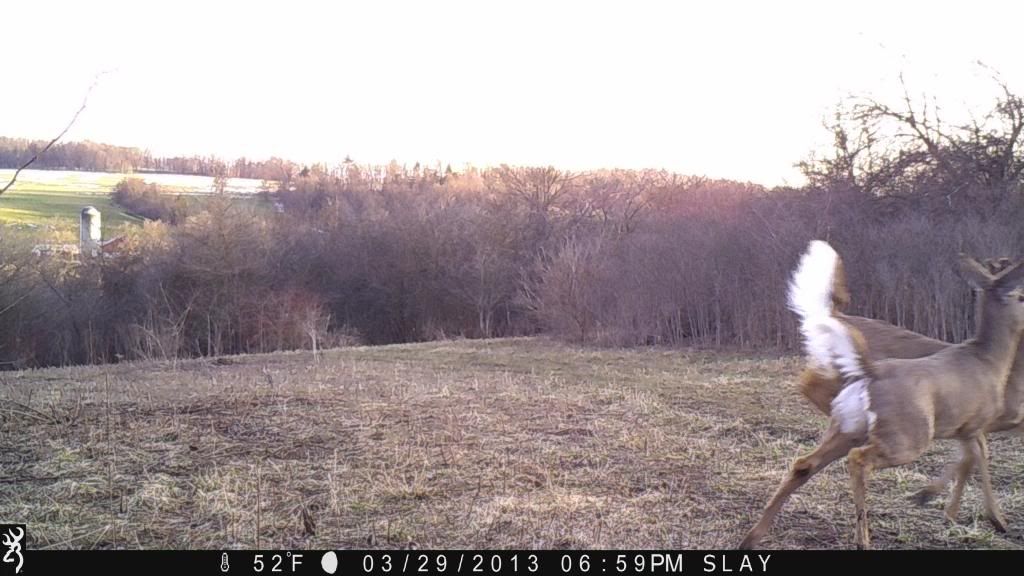 Night pics: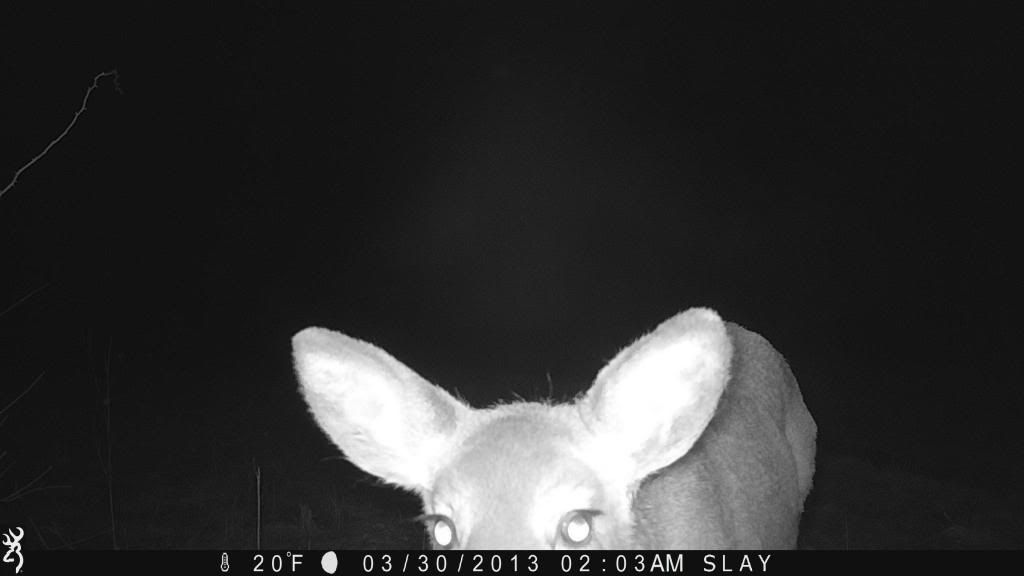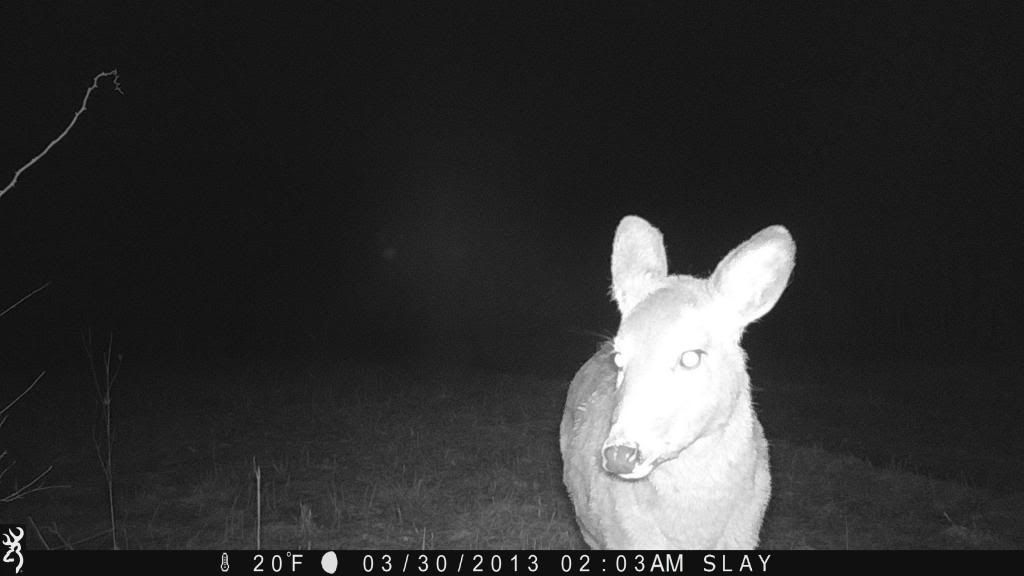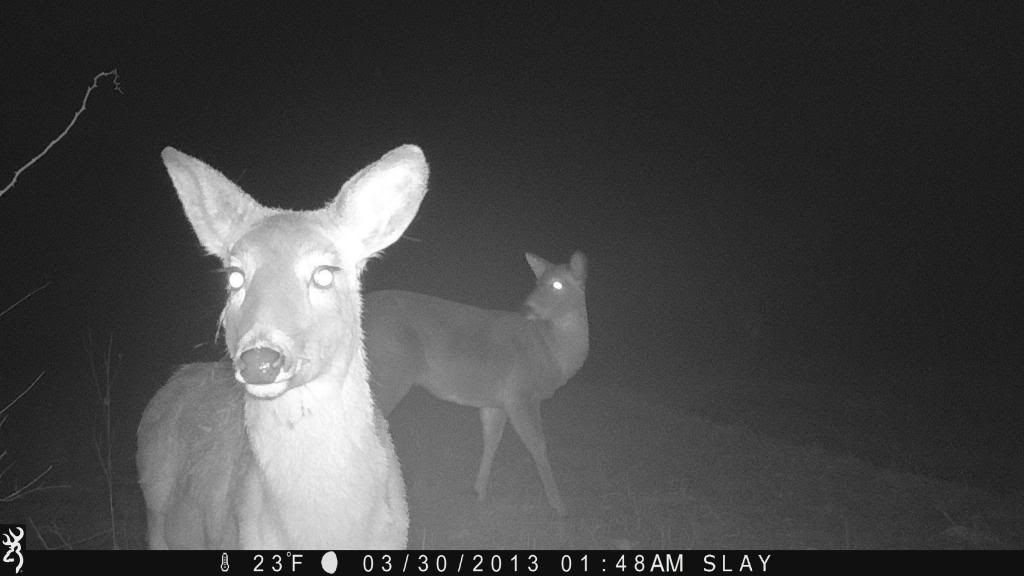 Last edited by
slay
on Wed Aug 14, 2013 9:26 am, edited 5 times in total.