- Tue Oct 18, 2016 9:18 am
#347421
Went out yesterday and replaced the sd card and batteries on my HCO Spartan. First 5-6 pics were normal. Then I received this picture.
And now all the pics look like this.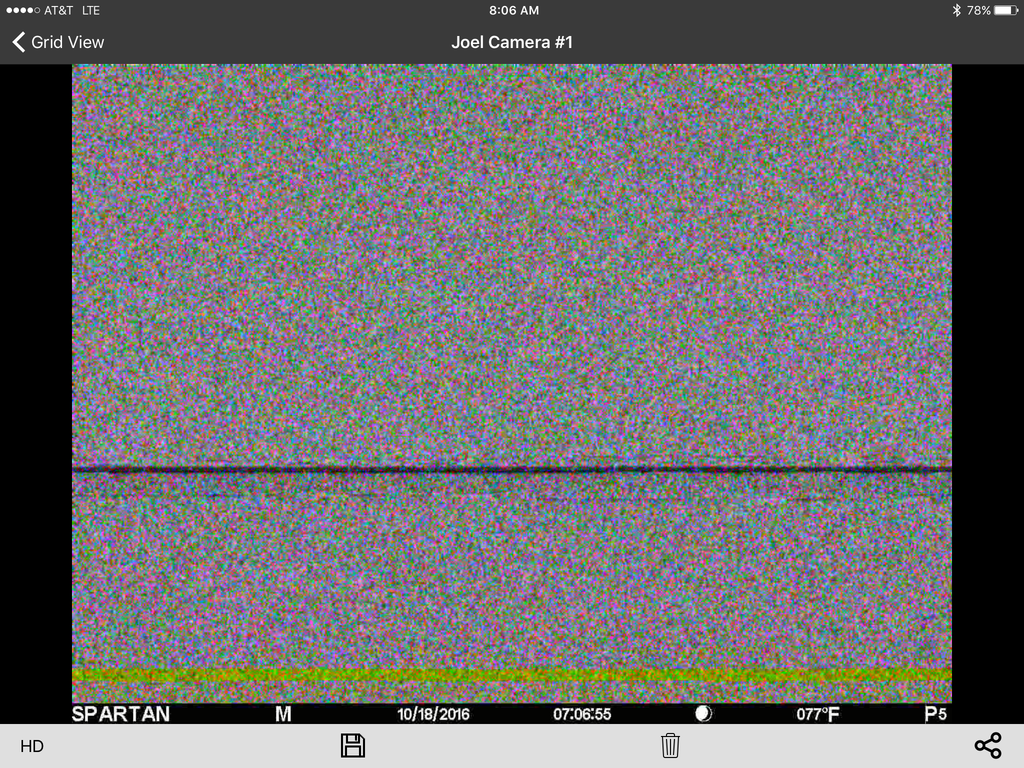 Is there anything I can do remotely to reboot or reset? Really don't feel like driving back out to turn the cam on and off.
Active:
1 Spartan ATT Black GoCam
1 2014 Covert MP8 Black
1 2016 Covert Night Stalker
1 2014 Covert Black 60
1 2016 Covert Code Black 12.0
2 Moultrie M80
1 Browning BTC3-XR
1 Browning BTC6-HDE
2 Stealth G42NG
1 Spypoint 11D
2 Primos Proof 03
1 Primos Truth Cam Blackout
1 Bushnell 119436
1 Moultrie M990i